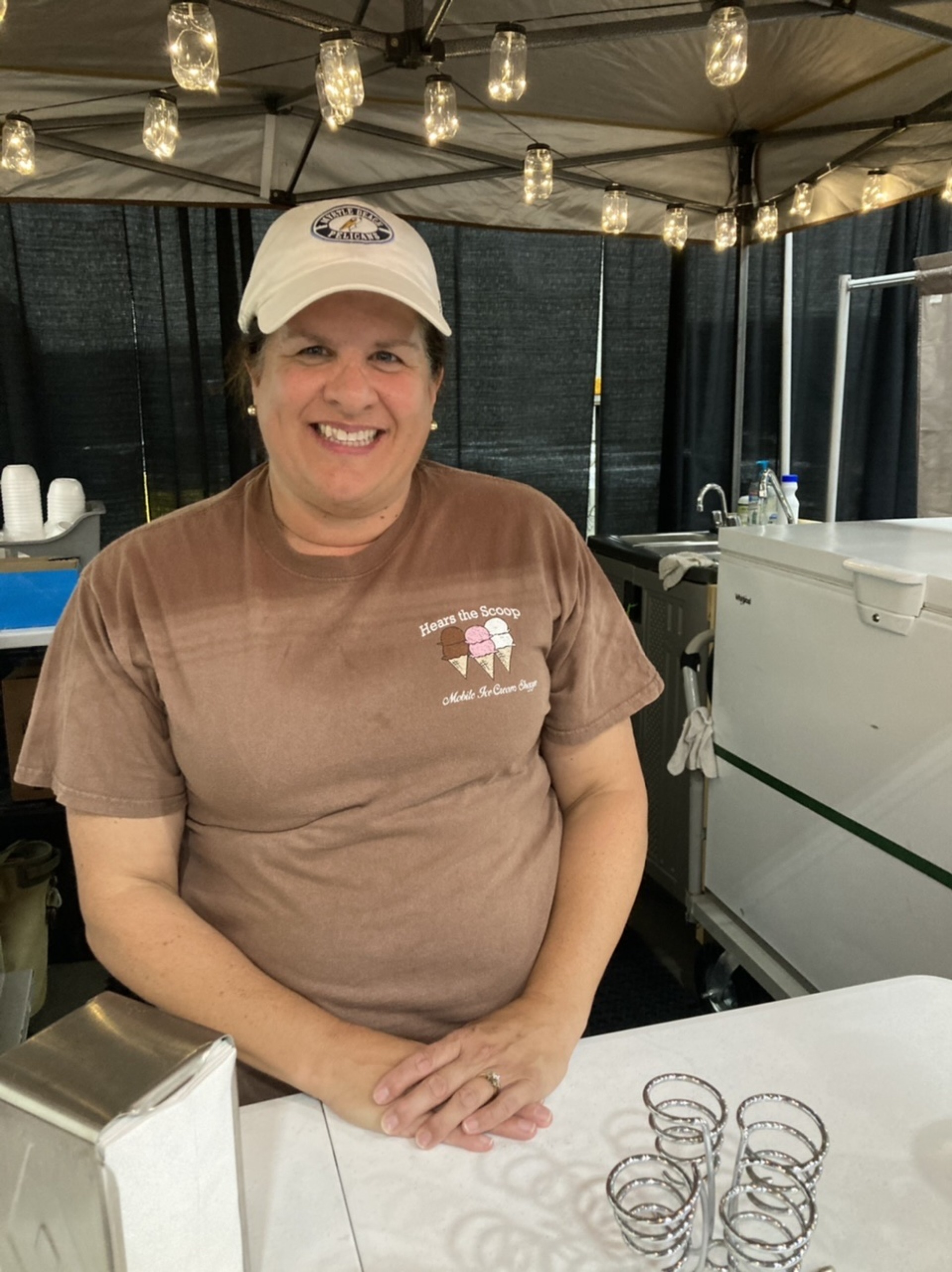 Hears the Scoop is the name of Steffanie and Allen Graham's fully-mobile, premium hand-dipped ice cream shoppe.
It all started when they were vacationing in the area. They came up with this sweet, BRILLIANT idea, and years later, they brought the operation back to our coast.
They serve Horry County, and they deliver to ALL areas within the area, from Aynor to Loris to Surfside Beach and everything in between.
Yes, they will come to your house and drop off goodies at YOUR door. You don't even have to leave the house to satisfy your sweet tooth craving. Just pick up the phone to order!
Plus, they cater small and large events, from office parties to weddings and more.
In addition to their unique business model, their ice cream is special too.
They hand roll, aerate, and temper all their ice cream. This process ensures your treat is the creamiest, freshest and most flavorful cup, or cone, of ice cream!
When it comes to flavors, they provide fan-favorites, the classics, but they also offer eclectic ones like Key Lime Pie or Dark Chocolate Raspberry Truffle to name a few.
I had to sample the Peach, and it was PERFECT.
I hate when the ice cream starts melting right away or when it's so frozen you have to hack at it. That's not the case with Hears the Scoop ice cream. It's the perfect temperature. It was cold enough to hold it's form, but it wasn't so cold that you couldn't start eating it right away.
It was smooth, creamy AND peachy. There weren't hints or teases of peach, it was at the forefront, and there were big chunks of the fruit incorporated into the ice cream!
You can find about more about them on their website or at Hears the Scoop. To order, you just call or text (843) 304-4404.
It was fun talking with Steffanie Graham at the Myrtle Beach Convention Center this weekend for the Annual Craftsmen's Summer Classic Art and Craft Festival. Learn more about the owners, their business, their process and their flavors below!