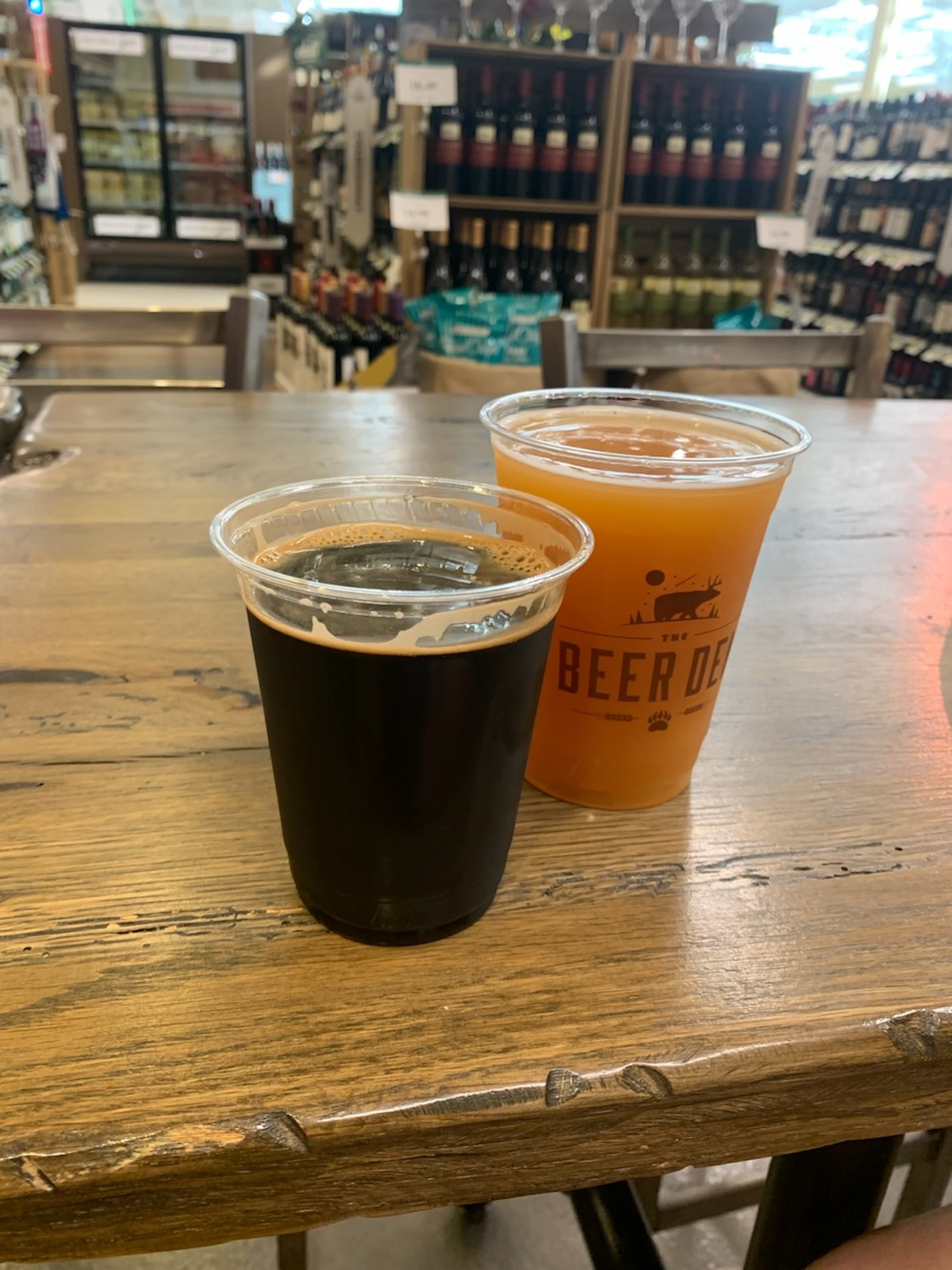 Low Tide Brewing's Drink To Get Lei'd sour was impressive!
Drink To Get Lei'd is a tropical sour ale, and it is loaded with mango, pineapple, and pink guava. It is a fruited sour, and, from my understanding, when a sour is fruited, the fruit is added during a different part of the process than usual. In turn, that gives the beer a heavier, more substantial mouthfeel, and that packs the beer with a fruitier taste.
They describe this drink as "liquid vacation," and I would agree. Between the color, a blend of yellow and orange, like the skyline during sunrise or sunset, and the seasonal lush fruit, you'll think of hot summer days away from work, or school, when drinking a can, cup or glass of this brew.
However, as we all know, summer isn't all rainbows and sunshine. Like that first, wicked sunburn of the season, there is a sour side, which is exemplified in this beer. Unlike some sours, which are very sweet, there are more substantial notes of tang and tartness in this. Nothing that'll make you squint or your mouth pucker, but it's there.
It's been a few weeks since I've enjoyed a really good sour, most being too sour or watery, so I'm glad I gave this one a try.