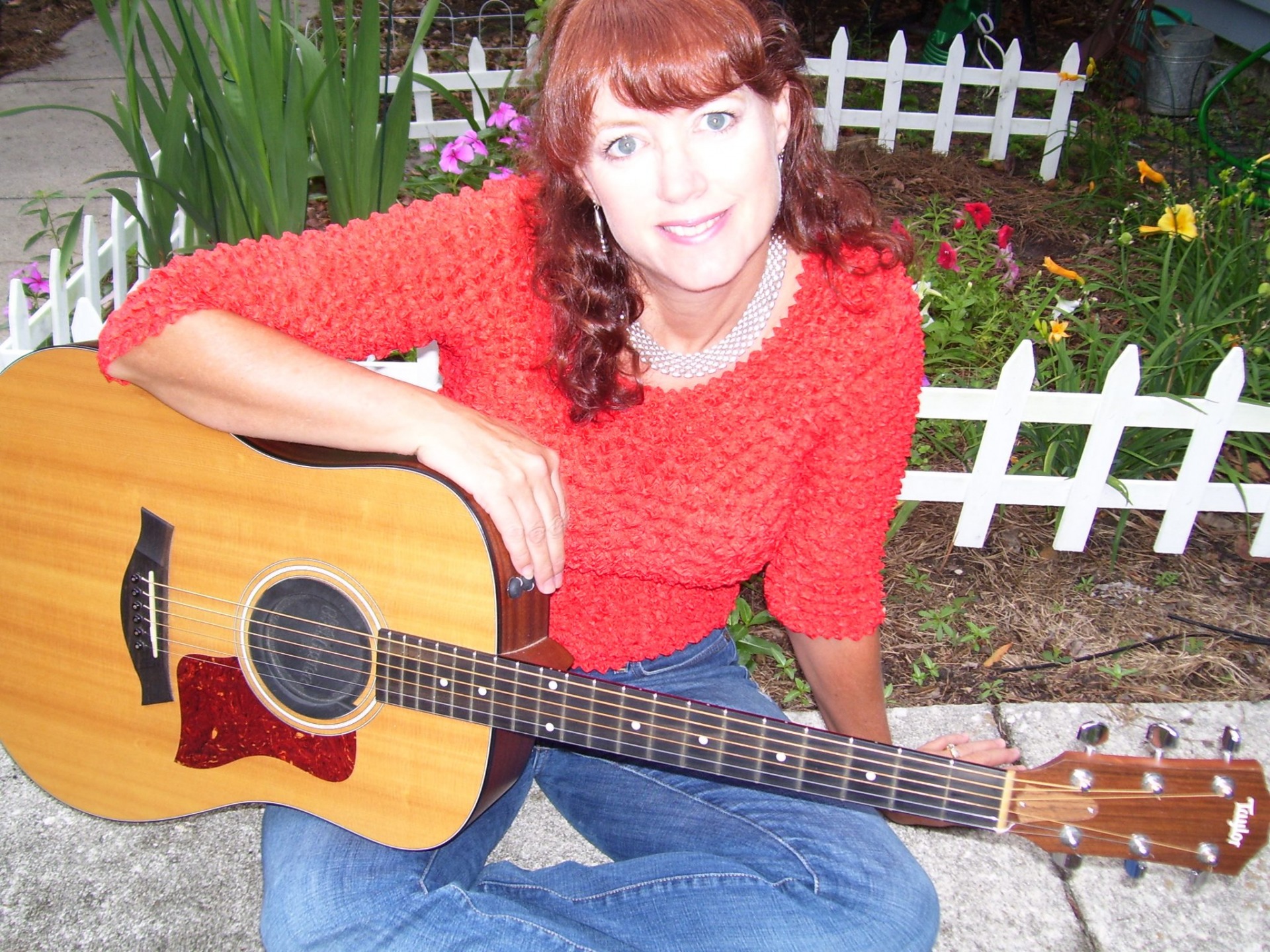 Photo Credit: Nancy Olive
Nancy Olive, a delightful one-woman show, has a couple of performances scheduled for this weekend and beyond!
You can see her on:
Friday, August 6th, at Noon @ Patio's Tiki Bar & Grill, on Mineola Avenue in Little River
Friday, August 6th, at 3pm @ Little River Elks Lodge #2840, on HWY 57 S
Tuesday, August 10th, at Noon @ Duplin Winery in NMB

Friday, August 13th, at 6:30pm

@ Mavericks Pointe in Sunset Beach, NC
Nancy often plays in mellow environments, allowing the conversation to flow easily between you and your friends and family. In other words, you won't have to yell at each other over the music.
Don't get me wrong though, she also knows how to get people pumped!
When you've been playing professionally since you were 18, you learn a thing or two, and Nancy knows how to read the environment, the room, and adjust the music accordingly.
At heart, Nancy Olive is a guitar player, self-taught! However, she's more than capable of winding through many different genres. Pop, country, rock. She plays anything from Barbara Streisand to Linkin Park. Yup, Linkin Park!
No matter where you see her though, you'll enjoy Nancy Olive!
Although she was born and raised in North Carolina, and her career's taken her across the United States, she calls Little River home now, and you can often find her on the north end.
For more info on upcoming shows, follow her page on Facebook, Nancy Olive Musician.
To learn more about her musical journey, including a brush with Travis Tritt, listen to our conversation below! You'll also hear more about her background, her usual venues and Flirt Duo, her side gig!