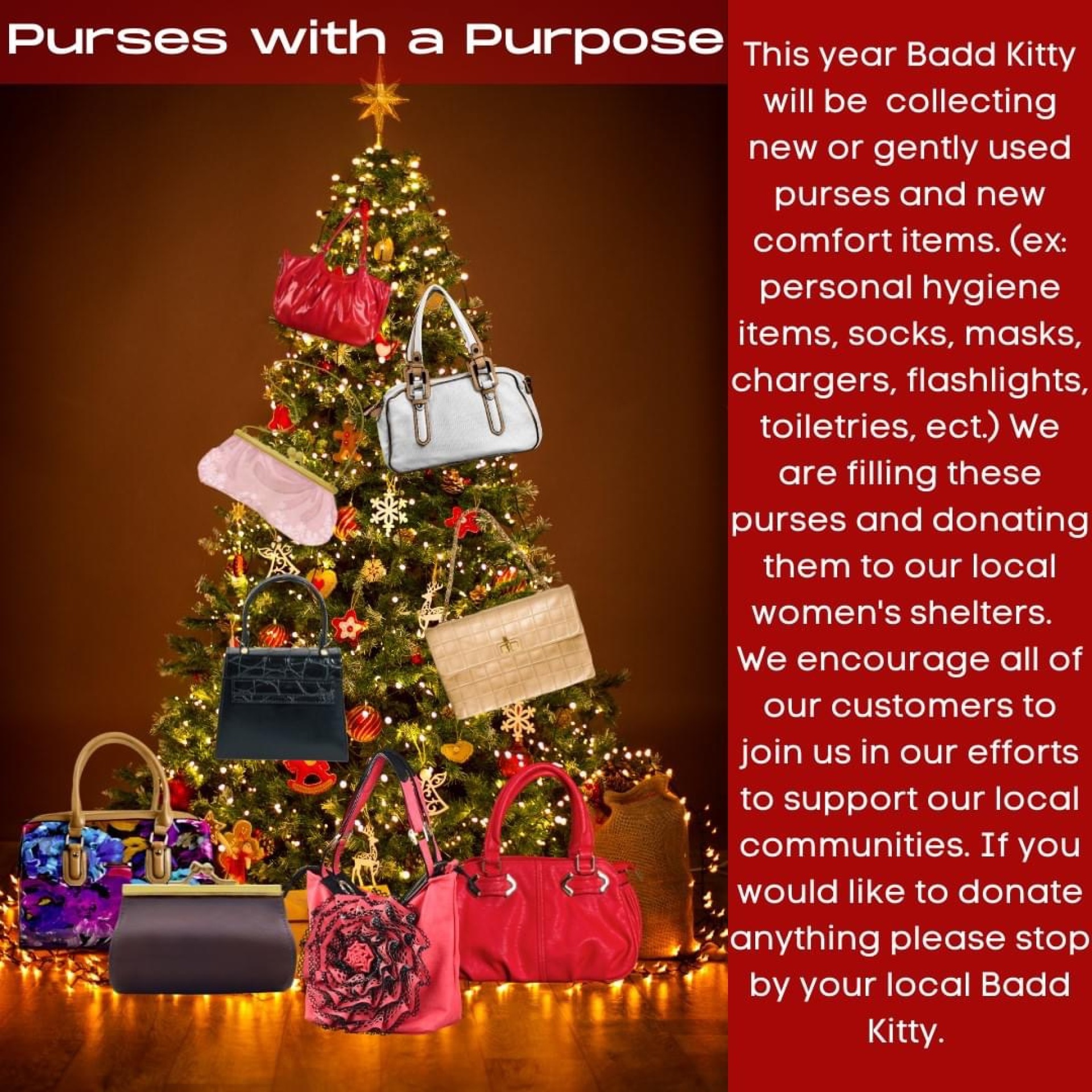 From now until the end of December, Badd Kitty's collecting new, or gently-used, purses and comfort items for Purses with a Purpose.
Their goal is to stuff personal hygenie products and other necessities into purses that will be distributed to women in local shelters.
They're looking to receive commodities that are often found in women's purses but not necessarily available in shelters.
There's numerous ways you can contribute, whether it be with donations, round-up change or raffle tickets.
If you purchase raffle tickets, you'll even have the chance to win a Michael Kors tote bag after the holiday!
Listen below to my chat with Melissa Bridges of Badd Kitty for more information.
Tune in next week too for gift ideas!