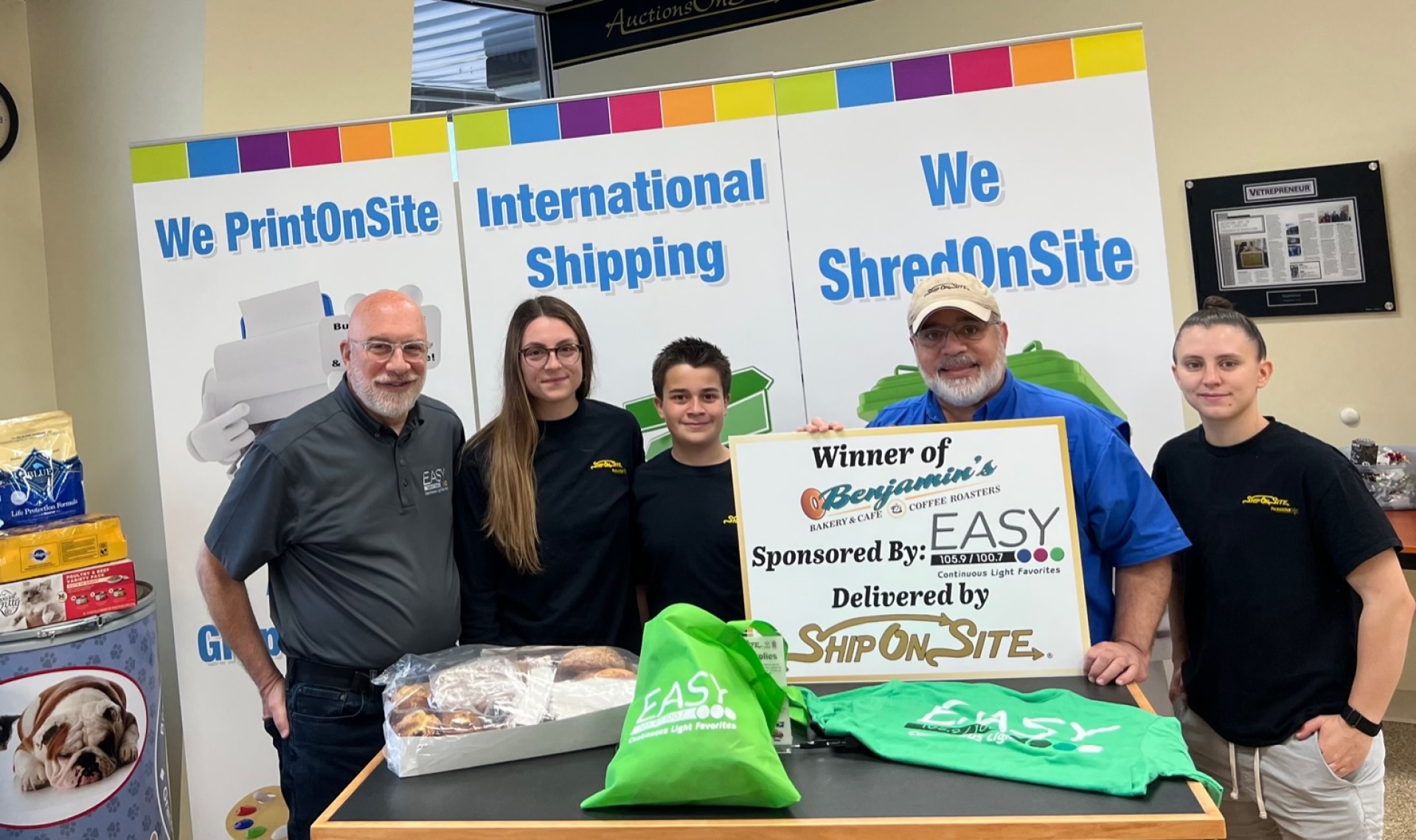 It's DeliveryOnSite, every Thursday!
Thanks to our partnership with Frank and his crew at Ship On Site, we've been busy delivering goodies to area businessess.
The delivery always includes LOTS of yummy treats from Benjamin's Bakery, in Surfside Beach, and EASY swag.
Let us know you are listening at work, and it could be YOU next!
Send us an email at studio@wezv.com and don't forget to include where you work.
Or you can send us a message on Facebook or Instagram or a text to our PC RX Textline at 843-503-2424!