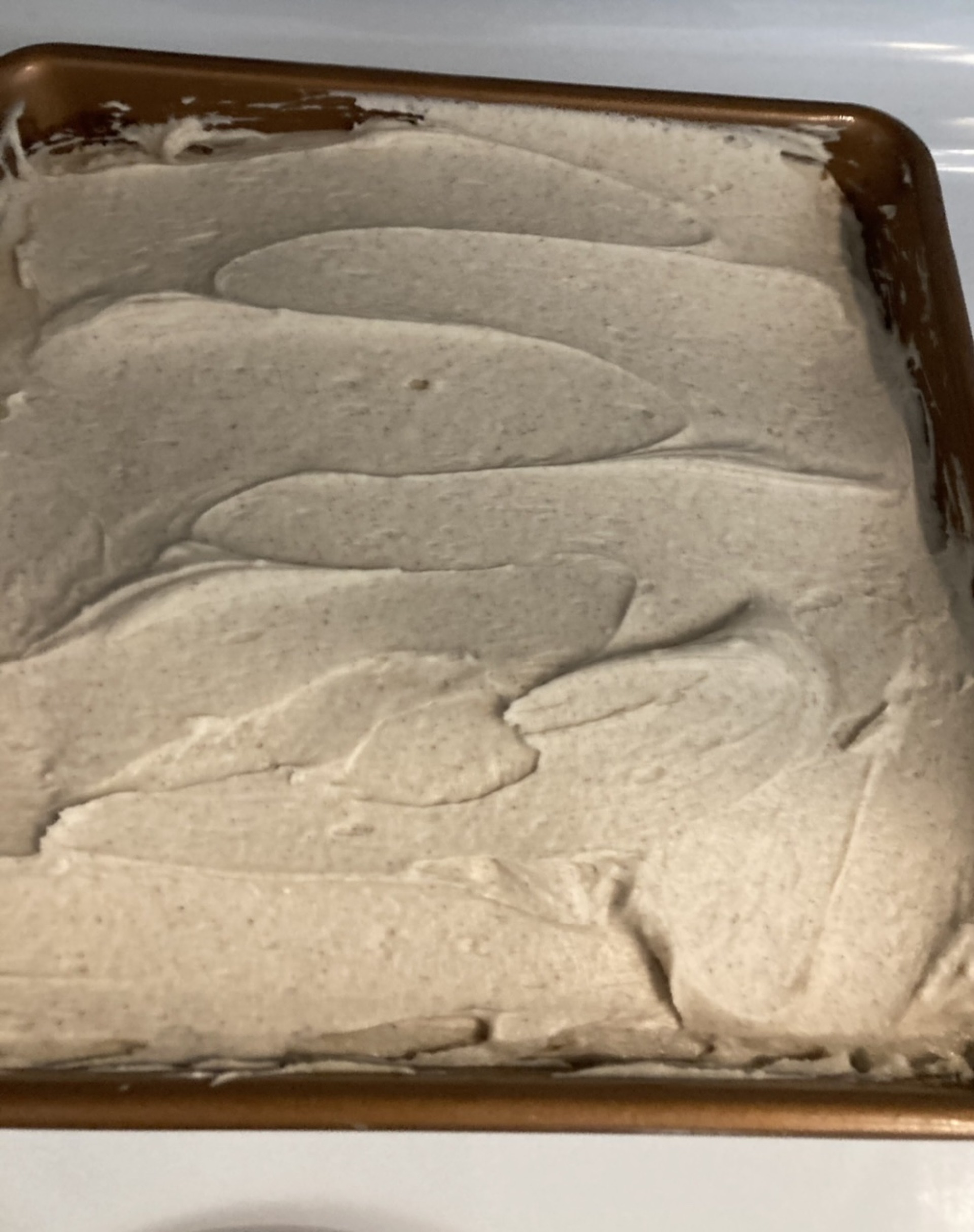 Cake recipe courtesy of Sweet Little Bluebird!
Cake Ingredients
1 1/2 cups all-purpose flour
1/2 cup sugar
1/2 light brown sugar
2 1/2 tsp ground cinnamon
1 tsp baking soda
1/2 tsp cream of tartar
1/2 tsp salt
5 Tbsp vegetable oil
2 tsp pure vanilla extract
1 tsp apple cider vinegar
1 cup water
Directions
Spray an 8x8 baking dish with non-stick cooking spray, and preheat oven to 350 degrees.
Mix dry ingredients (flour, sugar, light brown sugar, cinnamon, baking soda, cream of tartar and salt) in prepared 8x8 baking dish.
Once well blended, make two small depressions and one larger depression in the baking pan.
Add apple cider vinegar to one of the smaller depressions and pure vanilla extract in the remaining smaller depression. Fill the larger depression with vegetable oil.
Pour water over it all, and mix well until smooth.
Bake on middle rack for 35 minutes, or until pick comes out clean.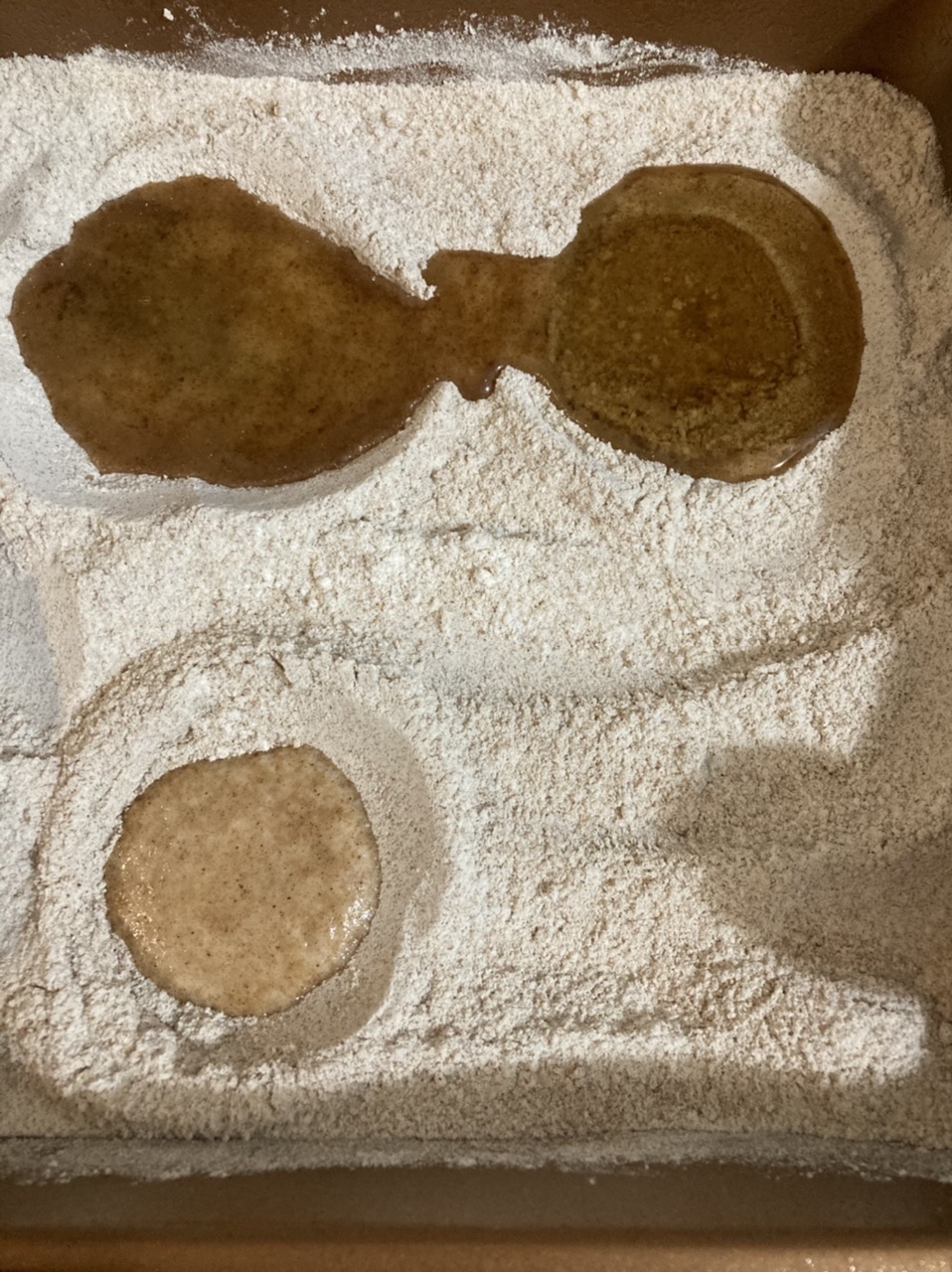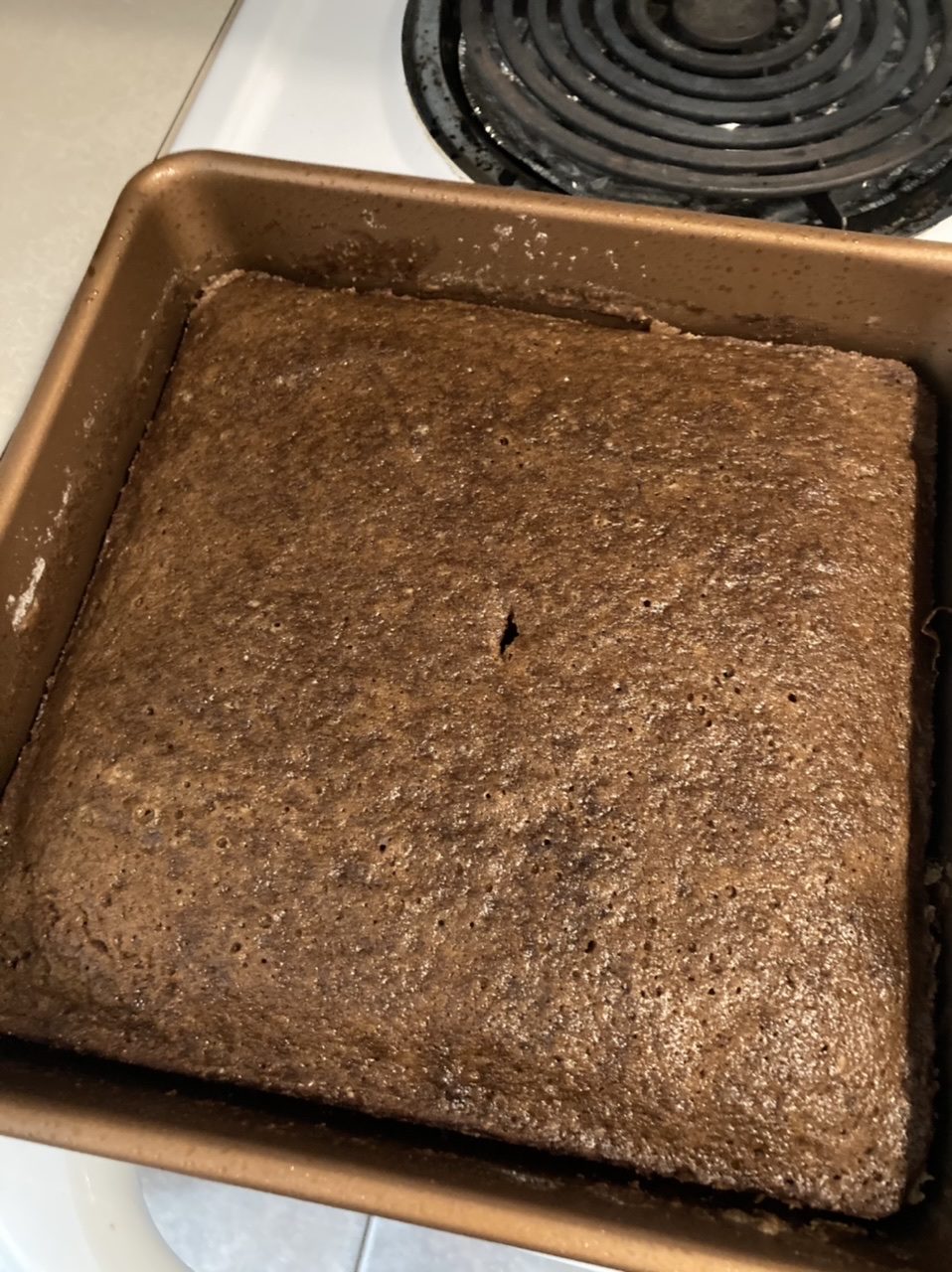 The original recipe called for a cinnamon sugar topping sprinkled over the cake immediately after it was out of the oven. If you want to go that route, just blend 1 Tbsp sugar with 1 tsp ground cinnamon. However, Sam requested cinnamon buttercream frosting instead, and it went really well with the cake!
Frosting recipe courtesy of Two Sisters!
Frosting Ingredients
1 lb powdered sugar
1 cup butter
2-3 tsp pure vanilla extract
1-2 Tbsp milk
1 tsp ground cinnamon
Directions
Dump powdered sugar into mixing bowl.
Add softened butter, pure vanilla extract and 1 Tbsp milk to bowl.
Beat on low until powdered sugar's well blended, then increase to medium-high speed.
Add more milk if necessary to reach desired consistency.
Incorporate cinnamon.
Enjoy!
Just be sure to top cake once it's completely cooled.