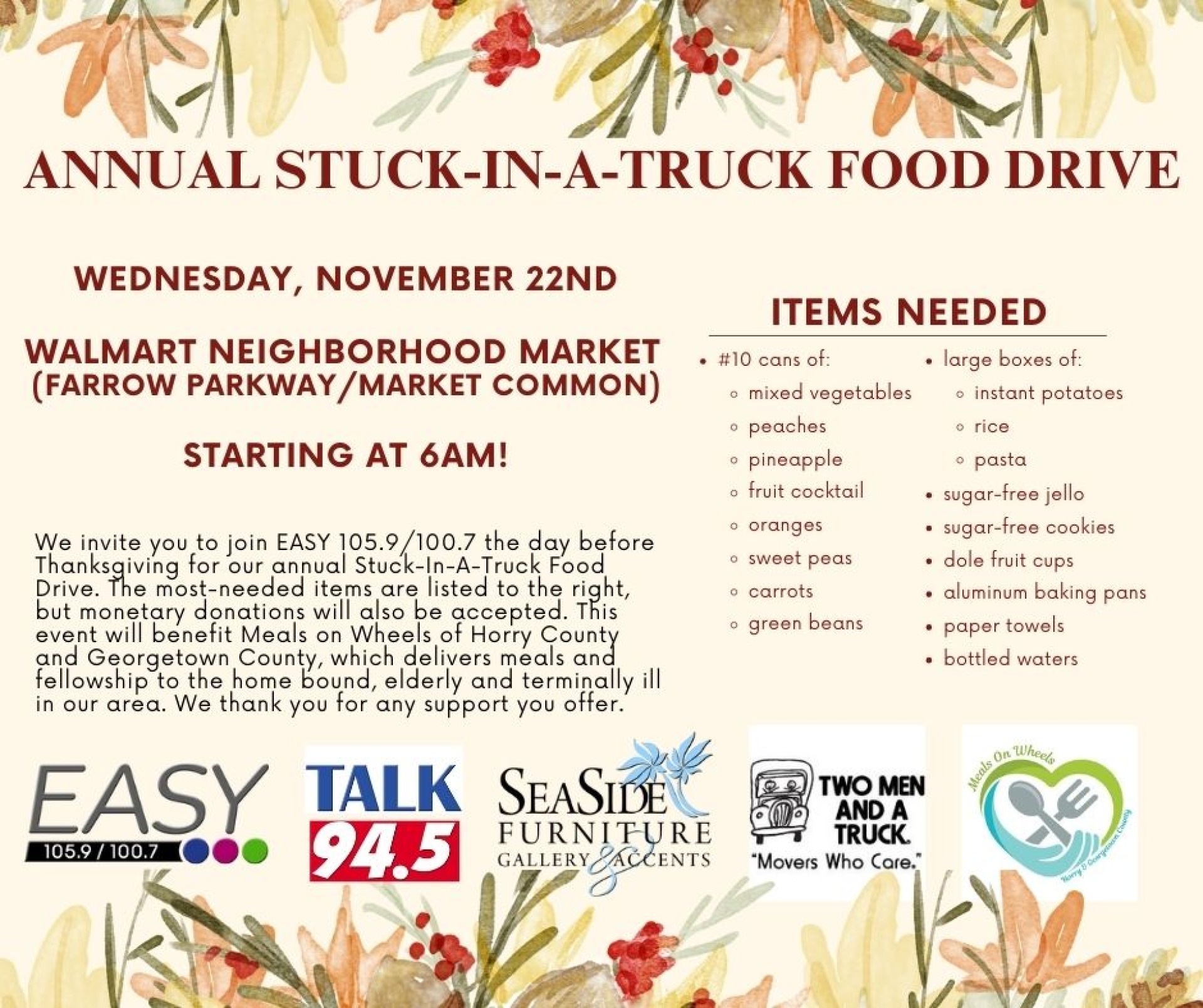 Join us the day before Thanksgiving, on Wednesday, November 22nd, at Walmart Neighborhood Market at Farrow Parkway and Market Common and give back to those in need.
Our annual food drive will start at 6 a.m. with Scott Richards, and Chelsey Rene will follow at 10 a.m.
We hope to see you then!
Simply grab what you need that day, and pick up a few extra items to donate. We'll be giving out a list with the most-needed items to make it easy, and Walmart will also have the products set up in an easy-to-grab arrangement.
If you collect some items ahead of time and just want to drop them off that day, we'll make that easy too. You won't even have to get out of your car. Just roll up, wave us down and we'll unload from your vehicle.
Please see the attached list for the most-needed items.
All donations are welcome!
Products and proceeds will go towards Meals on Wheels of Horry and Georgetown County, a wonderful organization that provides meals and fellowship to homebound individuals in our area.
Thank you for your support, and see you the day before Thanksgiving!