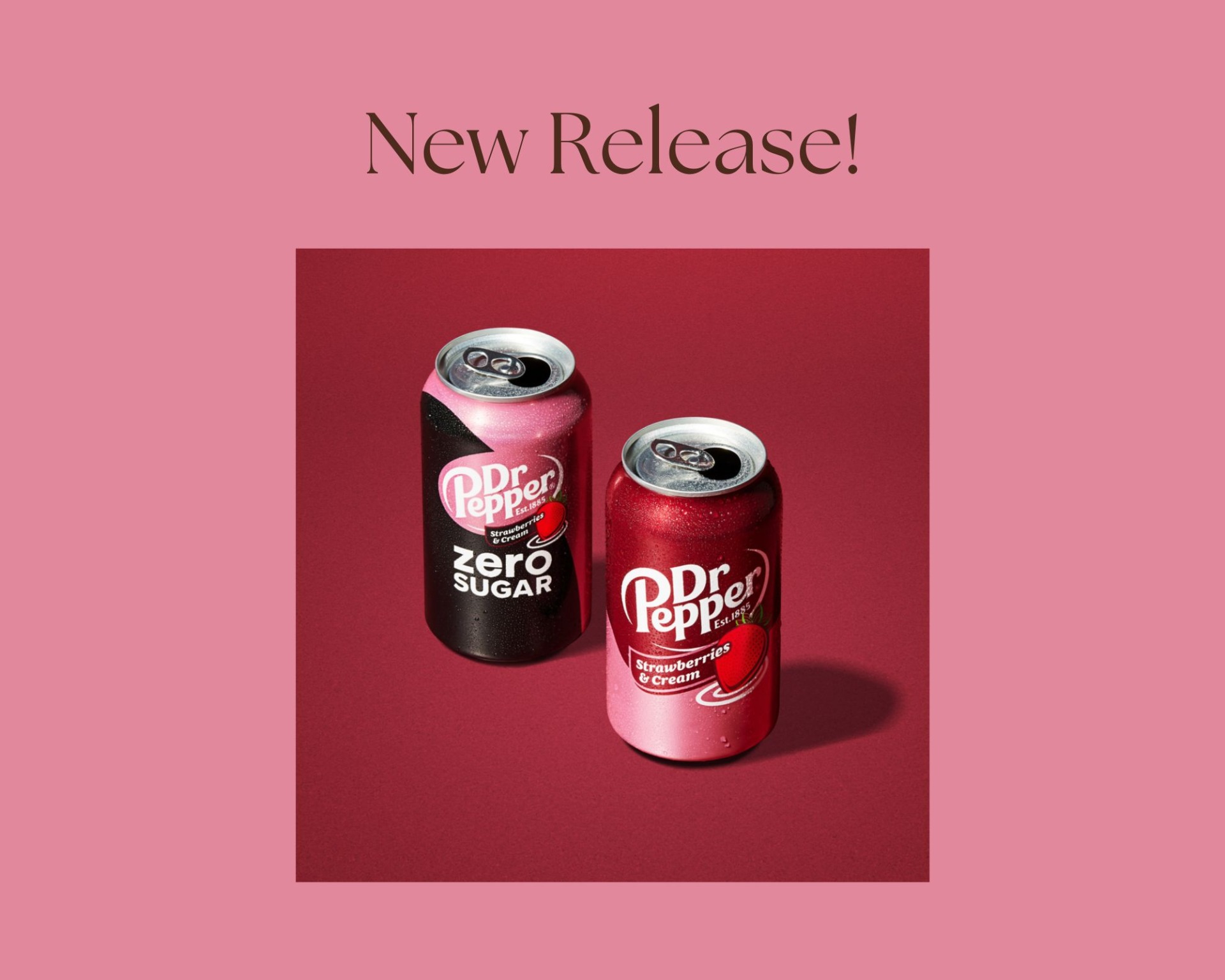 Keep an eye out for the latest, permanent, Dr. Pepper flavor, Strawberries and Cream!
The new soda will incorporate the classic 23 flavors or regular Dr. Pepper with brighter, refreshing strawberry layers. It will also have a smooth, whipped texture from the cream. The unique pop is available with a Zero Sugar option as well.
This drink, as of right now, is rare. It's the only strawberry and cream flavored dark pop on the market. That's pretty impressive in my opinion. Finally, something truly new!
It will be offered in a variety of packaging, and it is on shelves now at major grocery chains!
Crack open one, and enjoy the newest Dr. Pepper addition!