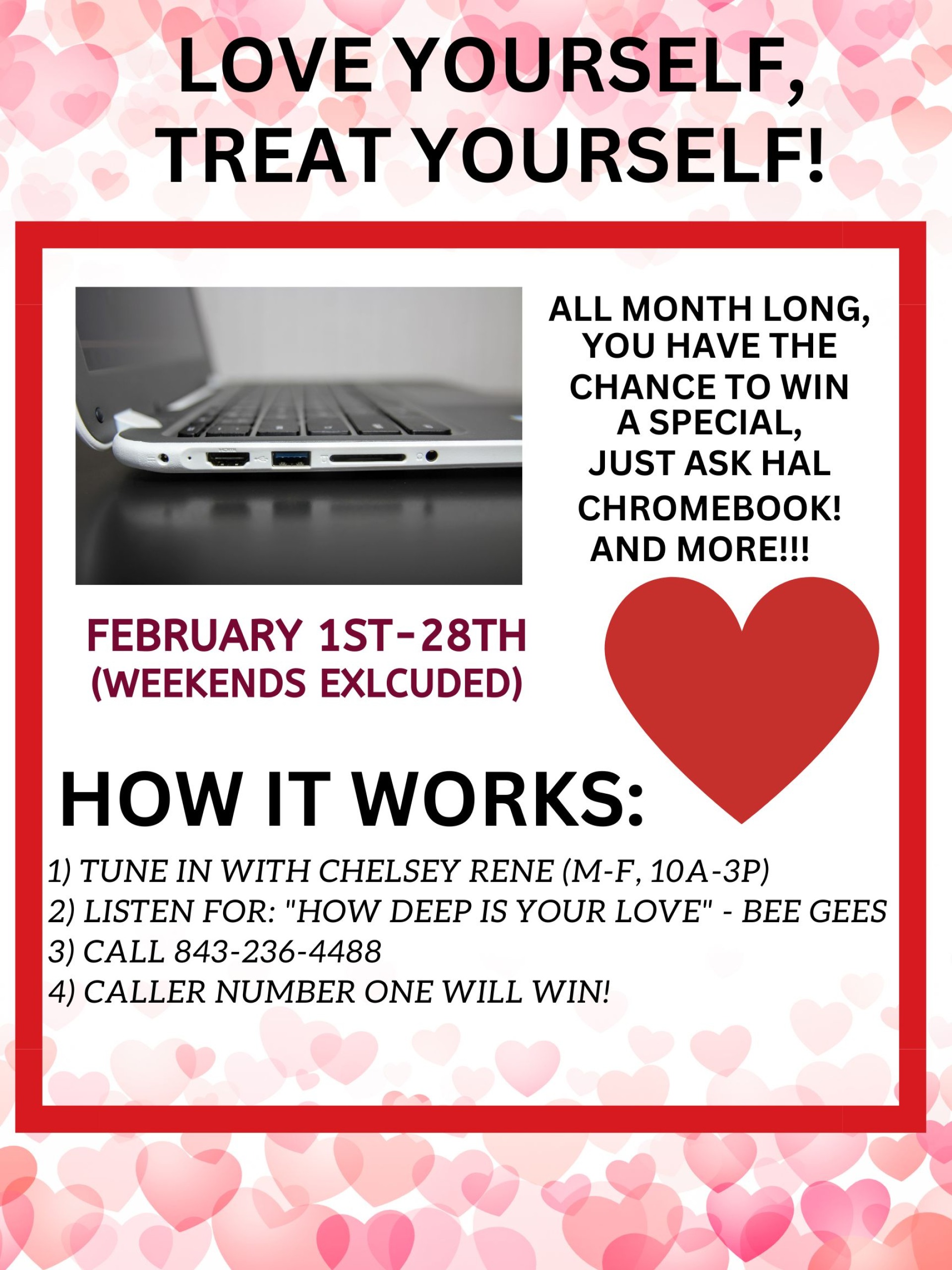 Congrats to ALL our winners! We hope you are enjoying, loving, the prizes!
Michael Imparato
Candice Carmine
John Marrero
Sandy Ruiz
Teresa Marrero
Colleen Libretto
Lisa Holden
Stacey Zack
Ellen Parkin
Catherine Inman
Ron Rizzo
Marsha Stetler
Beth Hill
Rich Gagliano
Debbie Vause
Mike Suggs
James Glazier
Kimberly Stetler
Vicki Seymore
Stephanie Harrelson
---
Love yourself and treat yourself this February with EASY Radio and Just Ask Hal!
February 1st through February 28th, weekends excluded, be sure to tune into my show from 10-3.
Keep an ear out for "How Deep Is Your Love" by The Bee Gees.
When you hear that song, call our HTC Studio Hotline (843-236-4488).
Caller number one will win a special Just Ask Hal Chromebook!
We'll include some other prizes throughout the month too.
Your relationship status doesn't matter this month.
What's important is being caller number one :)