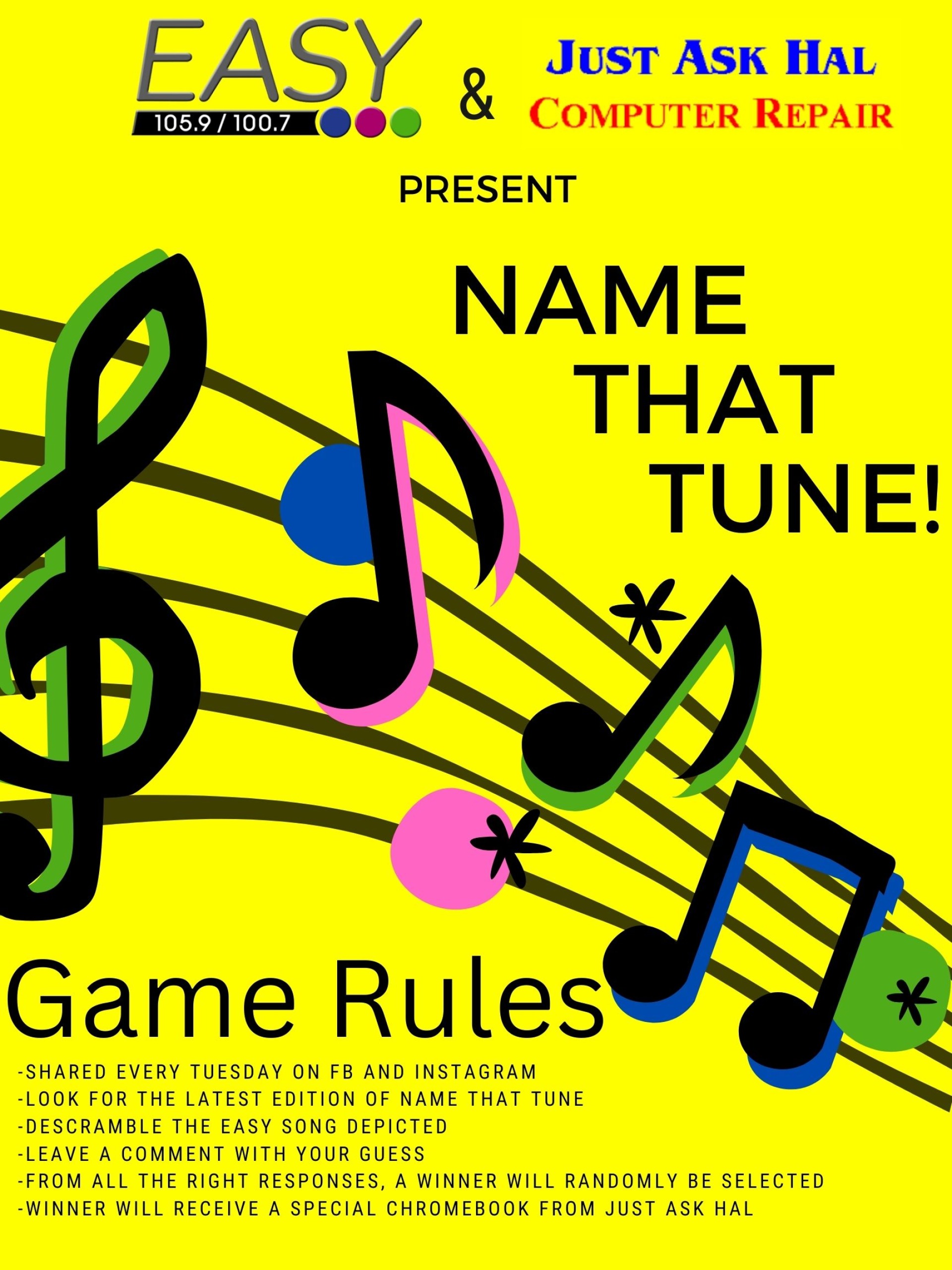 We're going to be giving away EVEN MORE special Chromebooks from Just Ask Hal!
Thanks to our extended partnership with Just Ask Hal Computer Repair Service, our Name That Tune winner, through the next few weeks, will receive a special Chromebook.
Never played Name That Tune before? That's okay. Here's out it works. Trust me, it's pretty EASY!
Look for our Name That Tune posts on FB and Instagram every TUESDAY.
Remember - Tuesday is Name That Tune Day!
We've taken a song from the EASY Radio library and mixed the title down into some visuals. Then, it's YOUR JOB to descramble what's depicted. Make sure to leave a comment with your guess though. That's how you enter to win!
From all of the correct responses, someone will randomly be chosen the next day (and contacted by FB/Instagram) to win a SPECIAL, JUST ASK HAL CHROMEBOOK!
So scroll on over to our social media pages to play!
Good luck.