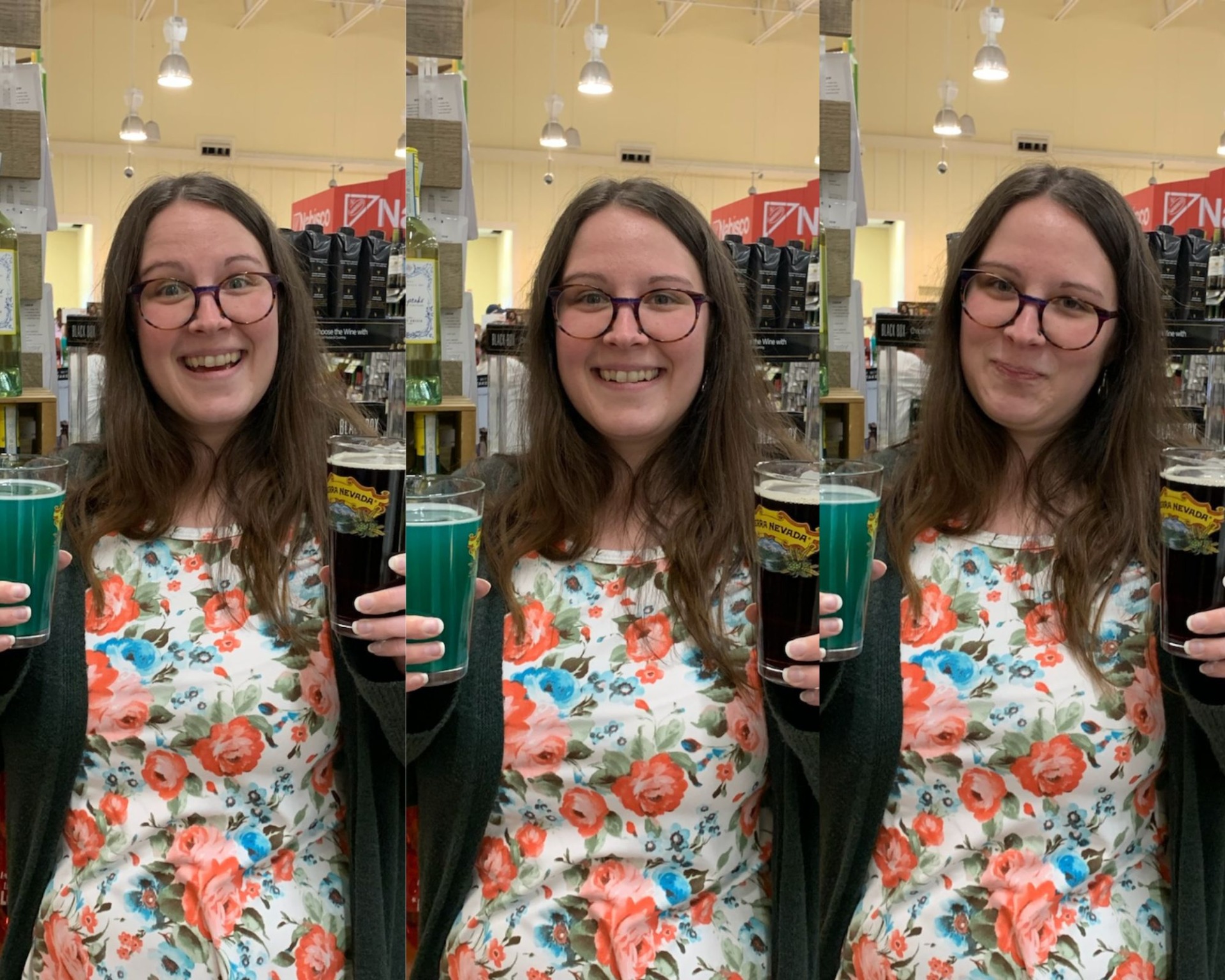 While I didn't drink both beers at once, my stomach turns at just the thought, I did try both!
A while ago, I mentioned the local football-inspired sours from Snafu Brewing Company, and the bright, electric blue beer is dedicated to the Chanticleers of Coastal Carolina University! Even though I've tasted Keeping It Teal (KIT) before, when I see it on tap, I can't resist. I love the flavors and the sweetness. KIT is a sour beer "brewed with oats and milk sugar then conditioned on cotton candy and blue raspberry Italian ice."
If you enjoy sweet sours, give it, as well as the series, or any sour beer from Snafu, a chance. They are my absolute favorite!
Now the first time I tasted the brown ale, keep in mind I was sipping on KIT. Sam offered up a taste, which I couldn't refuse. I liked what I tasted, so, after I was done with KIT, I ordered the Lazy Bird Brown Ale from Birdsong Brewing Company.
According to Birdsong, this brown ale is a rich mahogany in color with notes of coffee and chocolate and "...a mild citrus hop flavor paired with pleasant aromas of roasted malt..."
It was a little too much for me. If you like your beers with a little skip in their step, aka hop, you may be more inclined to like it. I thought it tasted better in Sam's glass, that, or the sour muddled the flavors of my sip.