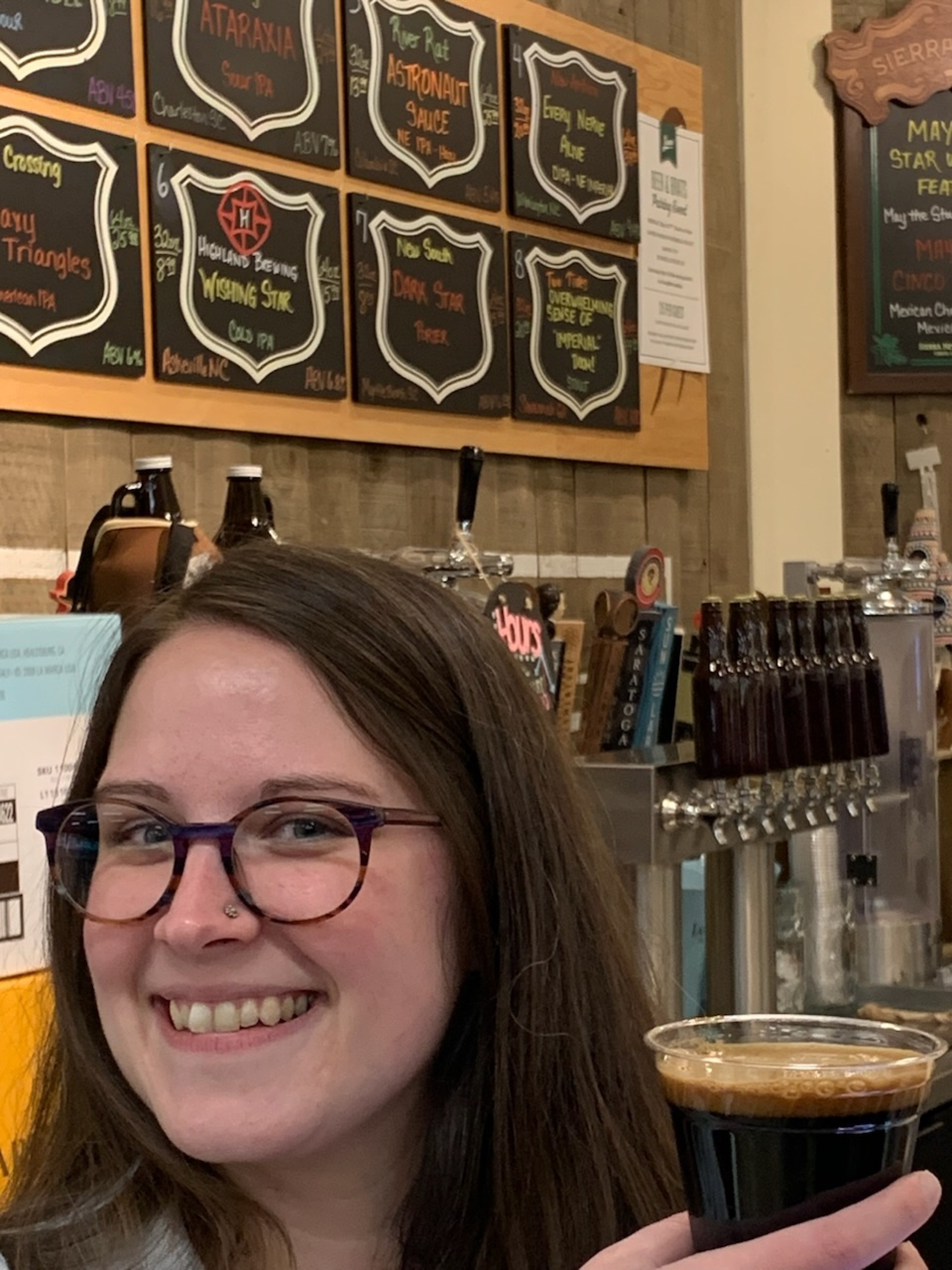 In honor of May 4th, Star Wars Day, Lowes Foods in Murrells Inlet, on Hwy 707, held a Star Wars themed tap takeover!
Their menu, for example, included New South Brewing's Dark Star Porter and River Rat Brewery's Astronaut Sauce. Most were Star Wars/space/galaxy related and awesome in their own right. The Overwhelming Sense of Imperial Doom Stout from Two Tides Brewing Company was really out of this world AMAZING though.
With it being a stout, it was a dark, filling and high ABV beer, but it was delicious. As Prue Leith from the Great British Bake Off says, it was worth the calories! It was like drinking a dessert. Sam and I thought it tasted like a nut-filled brownie, and according to Two Tides, it included "...roasted peanuts, Ghana Cocoa Nibs, Madagascar Vanilla, and an insane amount of real-deal waffle cones."
Being associated with an Imperial never felt so right, so good.
May the 4th (and this beer) be with you!