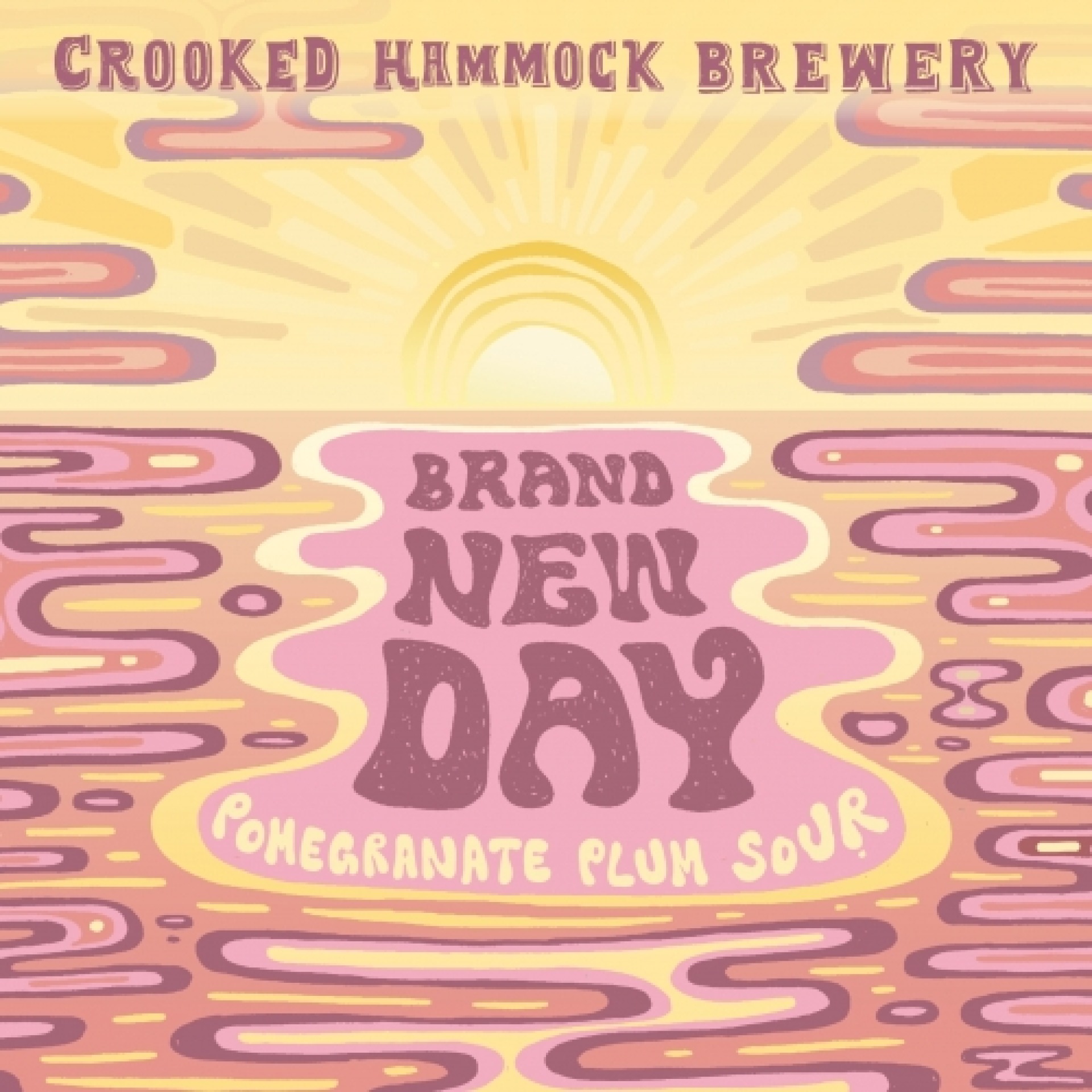 Crooked Hammock Brewery, one of their locations in Delaware, brewed a sweet pomegranate plum sour that you have to try!
I haven't had a good sour in awhile, and by good, I mean one that hasn't caused my lips, face or body to pucker. I know that's some people's preferences when it comes to that style of beer, but I enjoy sours that are tangy. There needs to be a little sweetness, if not a lot.
On a scale of sweet to sour, Brand New Day: Pomegranate Plum Vanilla tips heavily toward sweet. I didn't think it was tart at all. In fact, a friend, who doesn't enjoy sours, gave it a taste, and she was thoroughly impressed. She went so far as to say it was very drinkable.
This edition of their fruited sour series, they're constantly releasing beers under Brand New Day, is dripping with tart pomegranates, juicy plums, and dreamy vanilla. It also contains lactose.
I guess the fruits in this beer must have been picked at prime time, when they were at their sweetest. Maybe it's the vanilla or the lactose, a natural sugar in milk, or a combo of the two or a mixture of all the above that cuts through and tames the sour aspect of this beer.
Again, this is not a sour, sour.