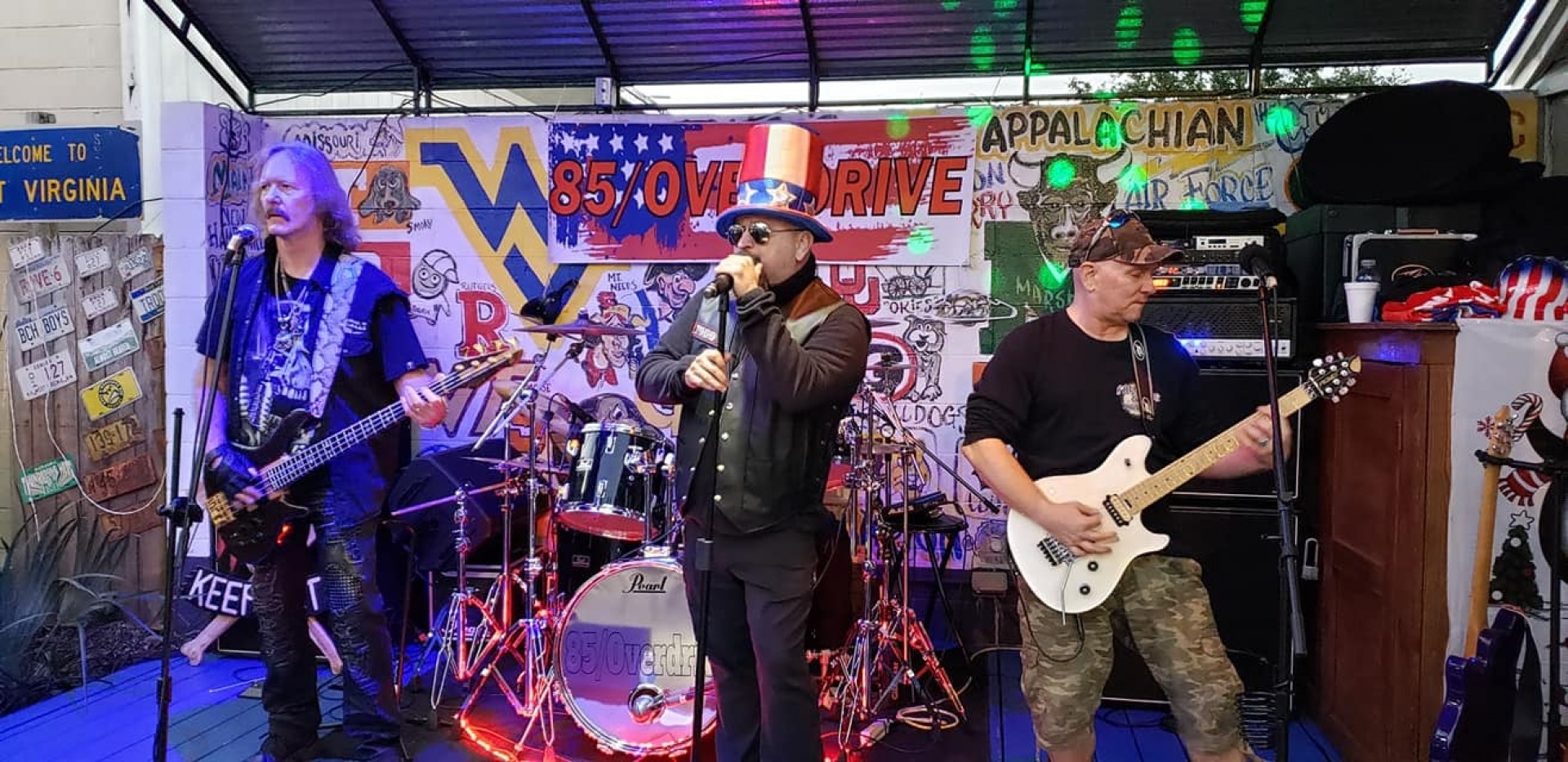 Photo Credit: 85/Overdrive
85/Overdrive's next performance will be this Saturday, the 17th, at Sundown Restaurant & Sports Pub, about a block over from Benjamin's Bakery & Cafe in Surfside Beach.
The local band consists of vocalist Todd Cannon, who I think sings along the lines of Ronnie James Dio and other rock and metal musicians who can hit those high notes. There's my friend and co-worker Nick Summers, who SHREDS on guitar. Andy Thompson's got the bass down, and Robert Morlan flies on the drums.
All have been in a band at some point their lives, so they know how to get a party going like in the good old days. They know how to ROCK.
Their music focuses on Classic Hard Rock from the 80's and 90's, and they cover artists like Led Zeppelin, Van Halen, Motley Crue, AC/DC, KISS, The Who, and more. Though, they're not scared to put their stamp, their spin, on, say, country classics, southern rock or hits from the 60's.
They'll having you singing along, and dancing, in no time, no matter what they play.
See them this weekend, and be sure to follow them on Facebook for concert updates!
I had them on for the Concert Calendar Update this week. To learn more about the band, their music and their shows, listen to the interview below.