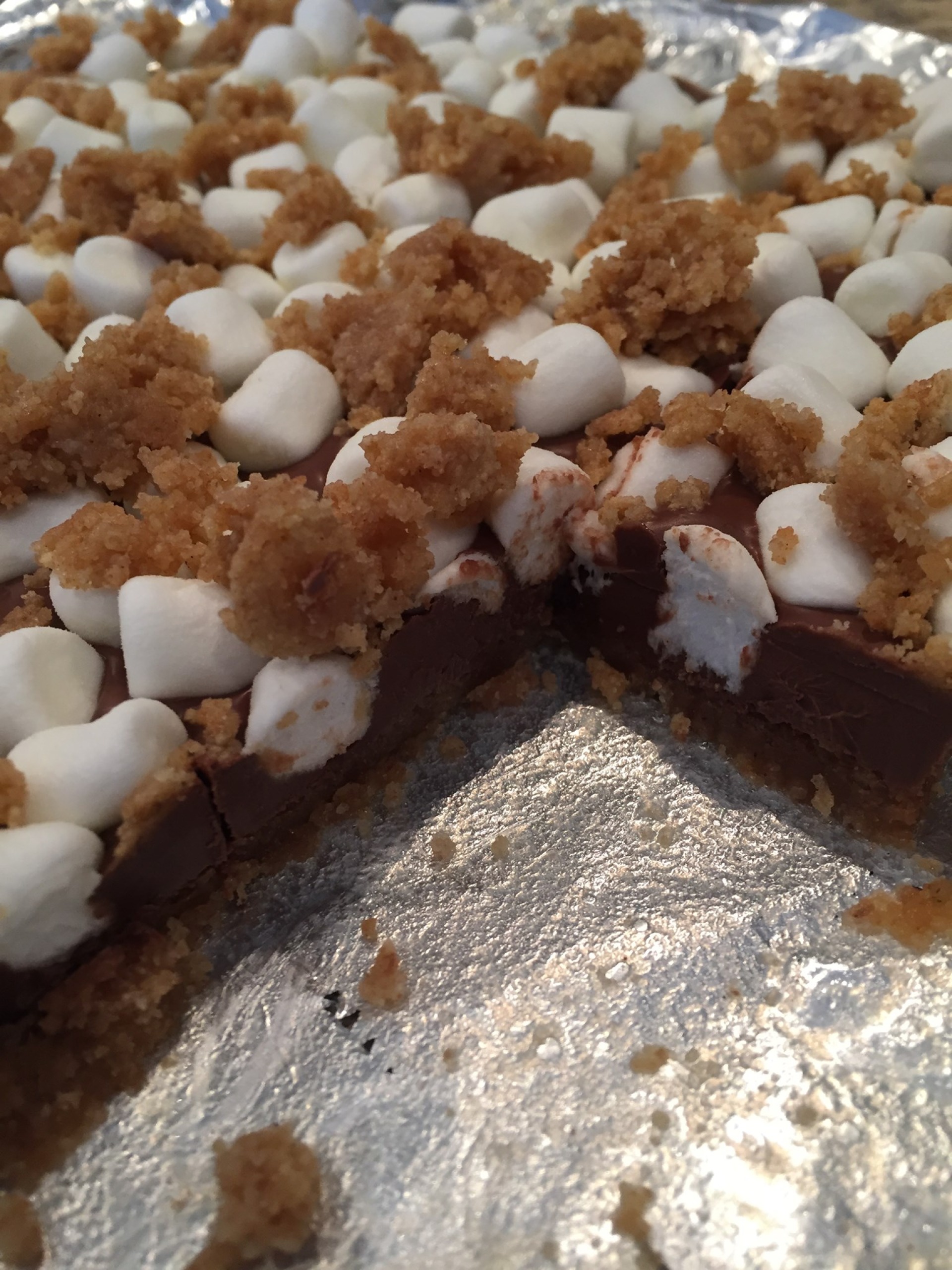 S'mores Bars
Ingredients:
2 sticks unsalted butter (melted)
2 Tbsp oil
2 cups crushed graham crackers
1/4 cup sugar
1/2 tsp sea salt
3 cups milk chocolate chips
3 1/2 cups mini marshmallows
Directions:
Line 13x9 pan with foil, leaving overlap on sides to remove.
Grease well with butter.
Combine crumbs, sugar, sea salt and melted butter until mixture looks like wet sand.
Set aside a heaping 1/2 cup of mixture, and press remaining in pan.
Bake at 350F for 12 minutes.
Remove, and cool.
Microwave chocolate chips and oil on low power to melt, and spread over crust.
Spread marshmallows on top, lightly pressing into chocolate.
Sprinkle remaining crust mix on top.
Refrigerate until hardened, 1 to 2 hours.
*Broil until marshmallows are golden brown.
Enjoy!
*Optional