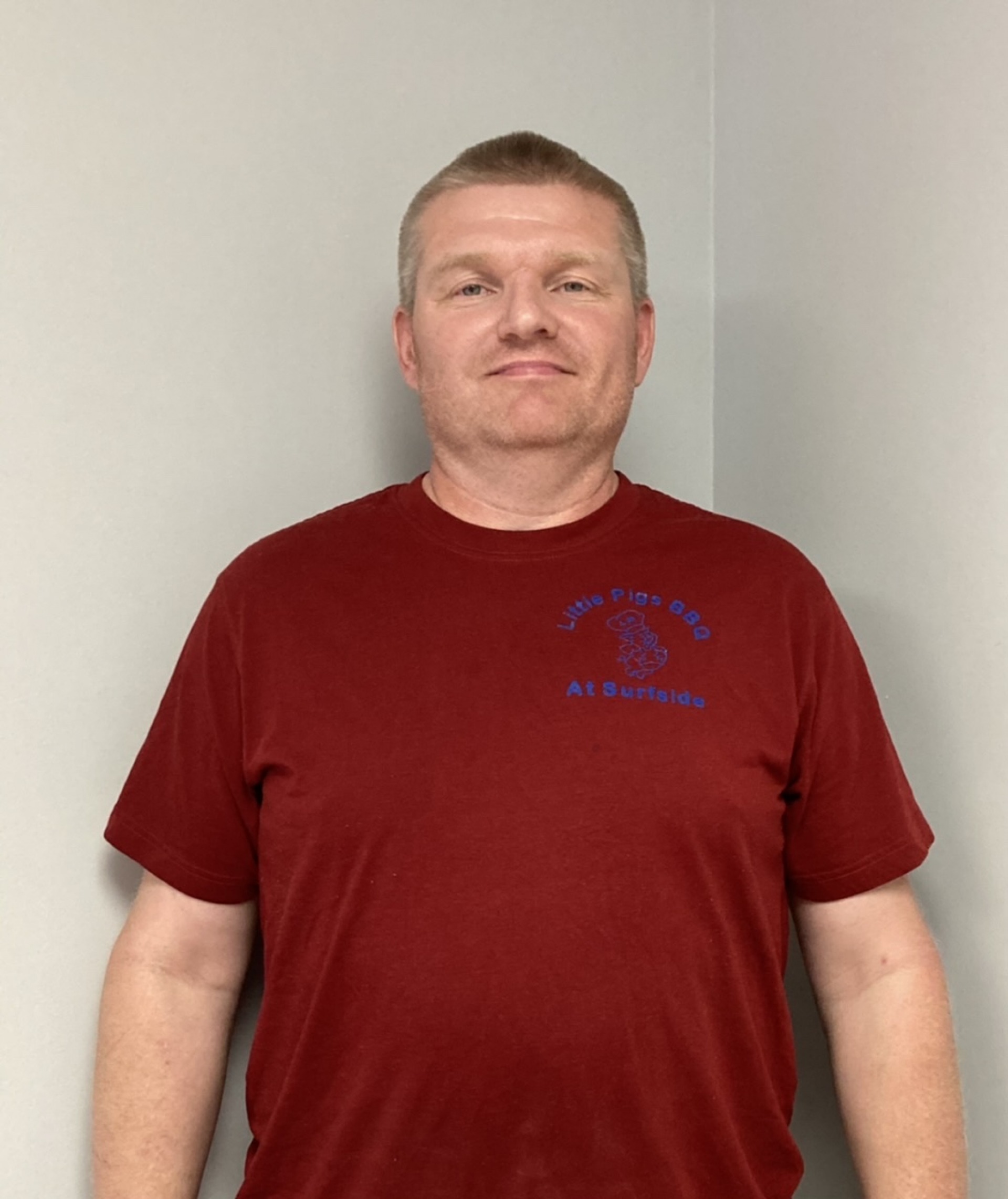 Although Little Pigs BBQ on 544 has been in the area for a decade or so, their recipes have been around even longer than that.
Little Pigs BBQ originally began in Greenville! Decades ago, in the late 70's, Jason Rogers' dad and grandfather bought the business and transformed the way it was ran. Other family members got involved, and now, there are numerous Little Pigs BBQ locations across the Upstate and in our area.
They aren't exact replicas of each other though. Each one varies slightly in decor and food because everyone's taste differs!
However, no matter how you like your meats prepared or your sauce styled, you'll enjoy the offerings at Little Pigs BBQ on 544.
Jason Rogers, the owner and manager of Little Pigs BBQ on 544, has been in the business since he was six! So, he's got the barbecue process, and the menu, down pat.
They cook their meats low and slow, with hickory chips, in an electric smoker, and it's amazing. When go to eat it, it's fresh, juicy and tender.
You can eat it as is, or pour whatever sauce you like over top of it! They have eight flavors, with each one representing a regional style.
I sampled the pulled pork, with the Sweet Baby Jay sauce and cole slaw, on a sandwich, and it was layer after layer of flavor! There's the hint of hickory from the meat, the sweet and tang from the sauce and the creamy, crunchy coolness of the cole slaw that came together for a kickin' sandwich.
If you don't enjoy pork, you can get pulled chicken, which is just as good!
Mac and cheese is just one of many classic side dishes they whip together, and it's awesome too. It reminds me of my grandma's mac and cheese, and my mom's, and both of those women know how to cook!
The noodles were prepared just right, and the sharp cheddar melted and baked nicely. You won't be able to take just one bit, you'll devour the whole container. Mac and cheese just goes hand-in-hand with barbecue, but you can also choose from sweet potato casserole, baked beans, Brunswick stew and more!
You'll need a drink to wash it all down, and their sweet tea is a HIT! Rogers wouldn't divulge where they get it, but he said it's from someone you wouldn't expect. He went on to admit their sweet tea is different from others because of how it's brewed. Hint: They don't use a machine.
Whether you want a fulfilling lunch, food to go or a meal catered, Little Pigs BBQ can help.
Get in touch with them at Little Pigs BBQ on 544 or give them a call at (843) 650-9011.
Oh, and keep an eye out for a new item coming to their menu permanently soon!
For more details on the new addition, as well as their business, barbecue and sides, and catering, listen to our conversation below.