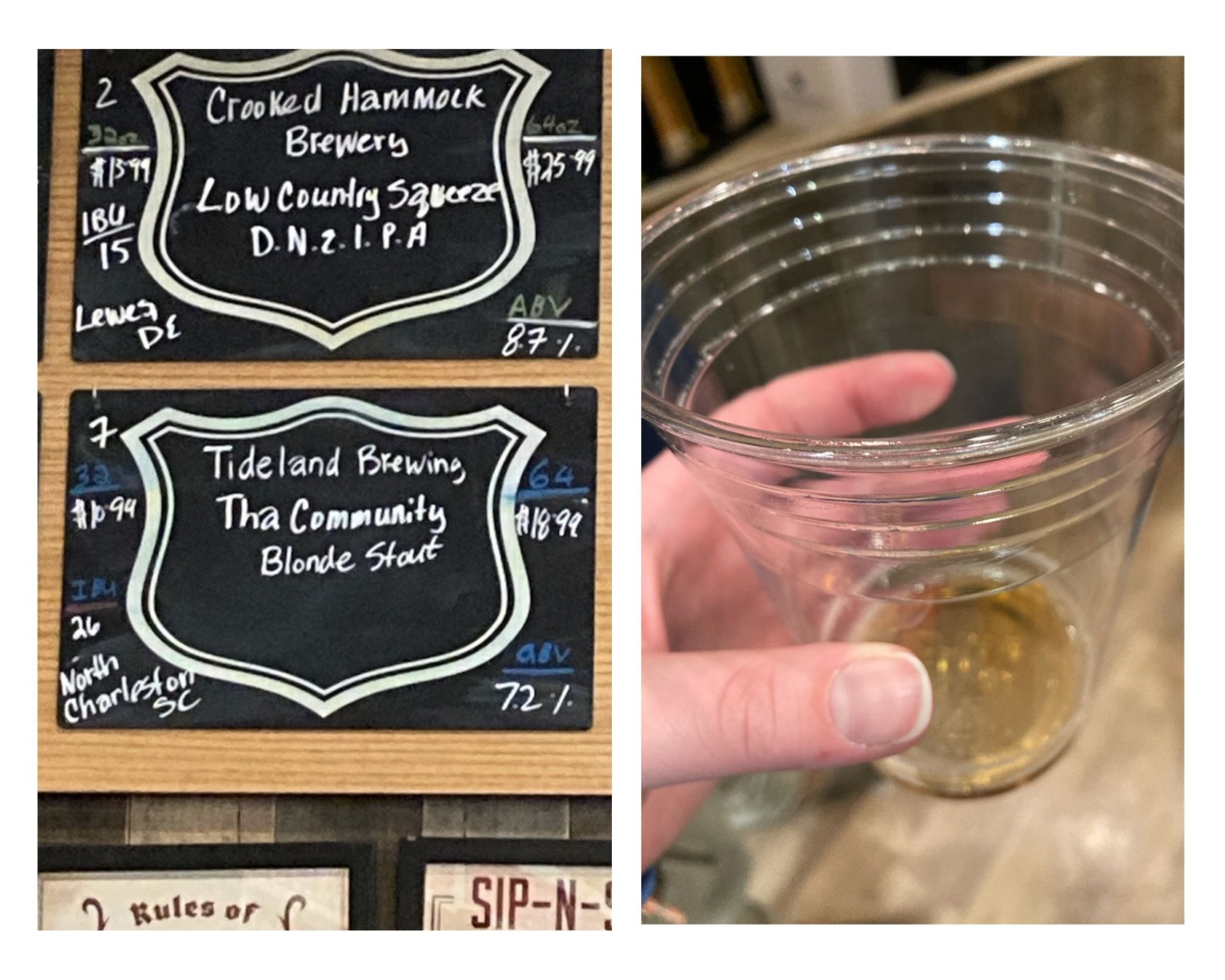 Tha CommUNITY Blonde Stout is a collaboration between Tha CommUNITY Brew and Tideland Brewing to bring more diversity, more color, in the taproom.
I didn't realize the story, the initiative, behind this coffee-forward, golden-colored stout until chatting with a representative about the beer.
It's not simply about creating a good-drinking brew, it's an endeavor by April Dove and by David White of Munkle Brewing, and others, to increase Black representation, culture and flavors in breweries.
As the Charleston City Paper detailed, ""...that is not the taste buds of my culture," said Dove, discussing the lack of Black representation in Charleston's breweries, many of which are located in historically Black communities. "You need to brew something that they would want to drink.""
In fact, I learned of all this after taking a sip of the stout. I mentioned to the representative how it was coffee-forward, but there was something slightly different about it, something that set it apart from the blonde stouts I've encountered, something that kept me coming back for another drink!
Tha CommUNITY Blonde Stout is brewed with Cacao nibs, vanilla, and, what I believe gives it a different flavor profile, Peruvian coffee. Either way, it's a unique, wonderful combination!