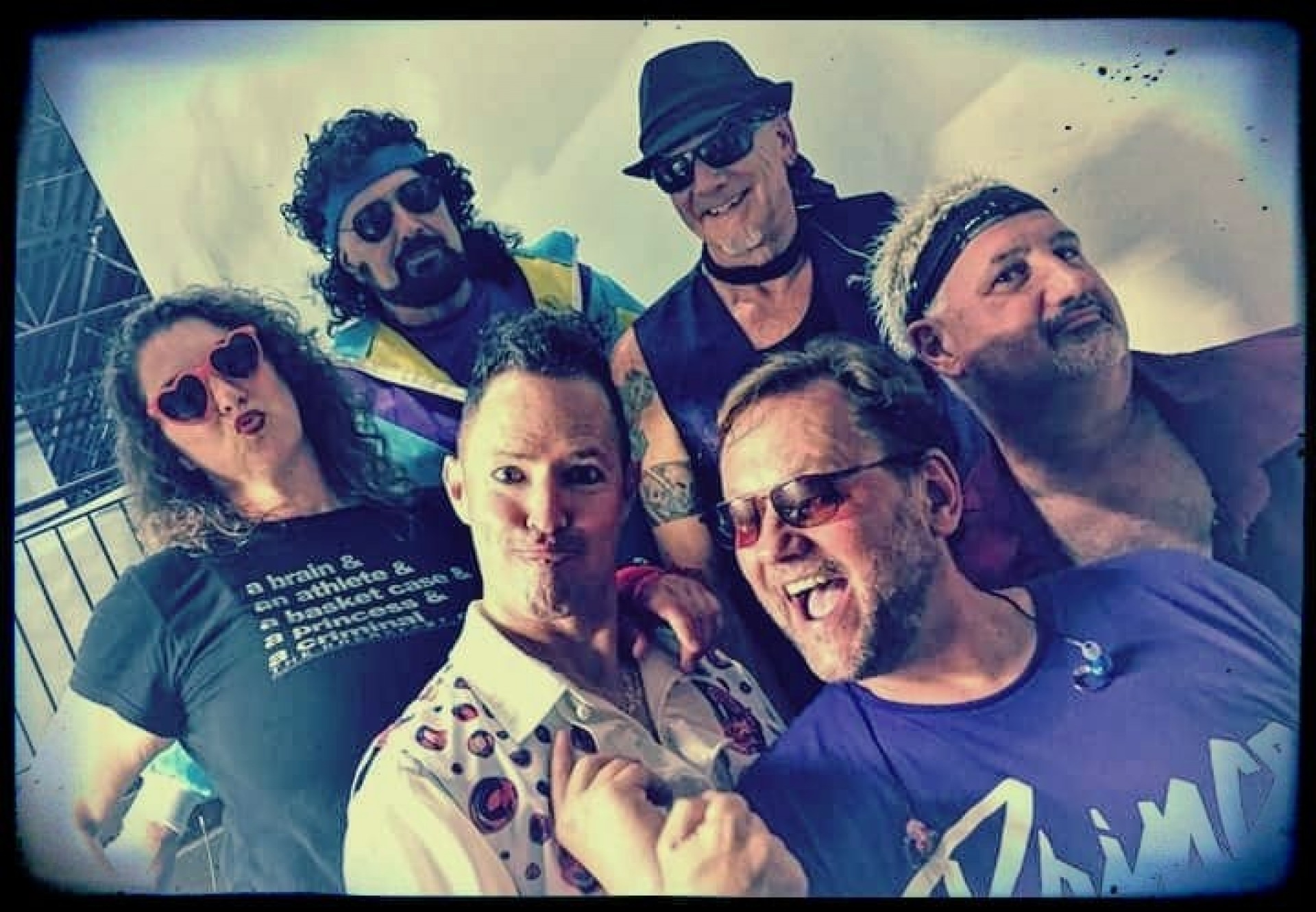 Photo Credit: Miracle Max and the Pet Monsters
Throw it down, and back to the 80's, with Miracle Max and the Pet Monsters at one of their up-coming shows on:
Thursday, August 19th, 7pm
Friday, August 20th, 8pm
Saturday, August 21st, 8pm
Sunday, August 22nd, 3pm
Miracle Max and the Pet Monsters are the THE ultimate 80's party band, although they do play some tunes from the late 70's and early 90's.
Their goal is to ensure the music created from 1980 to 1989 is still being enjoyed now, and they want to make sure people hear the music as it was intended to be perceived.
Their playlist is EXTENSIVE because they love all aspects of 80's music. Every member has their own favorite. Plus, with the plethora of renowned bands that popped up during that decade, they have to cover them all!
The six-member band has been going strong for 8 years now, but they still BRING IT with every gig. They dress up in 80's fashion, they play the music like it was performed all those years ago and it's always high-energy!
Party like it's the 80's again with Miracle Max and the Pet Monsters.
To see what they play, and to find out where they'll be next, go to Miracle Max and the Pet Monster.
You can learn more about the band, their love of 80's music and their most frequent venues below!